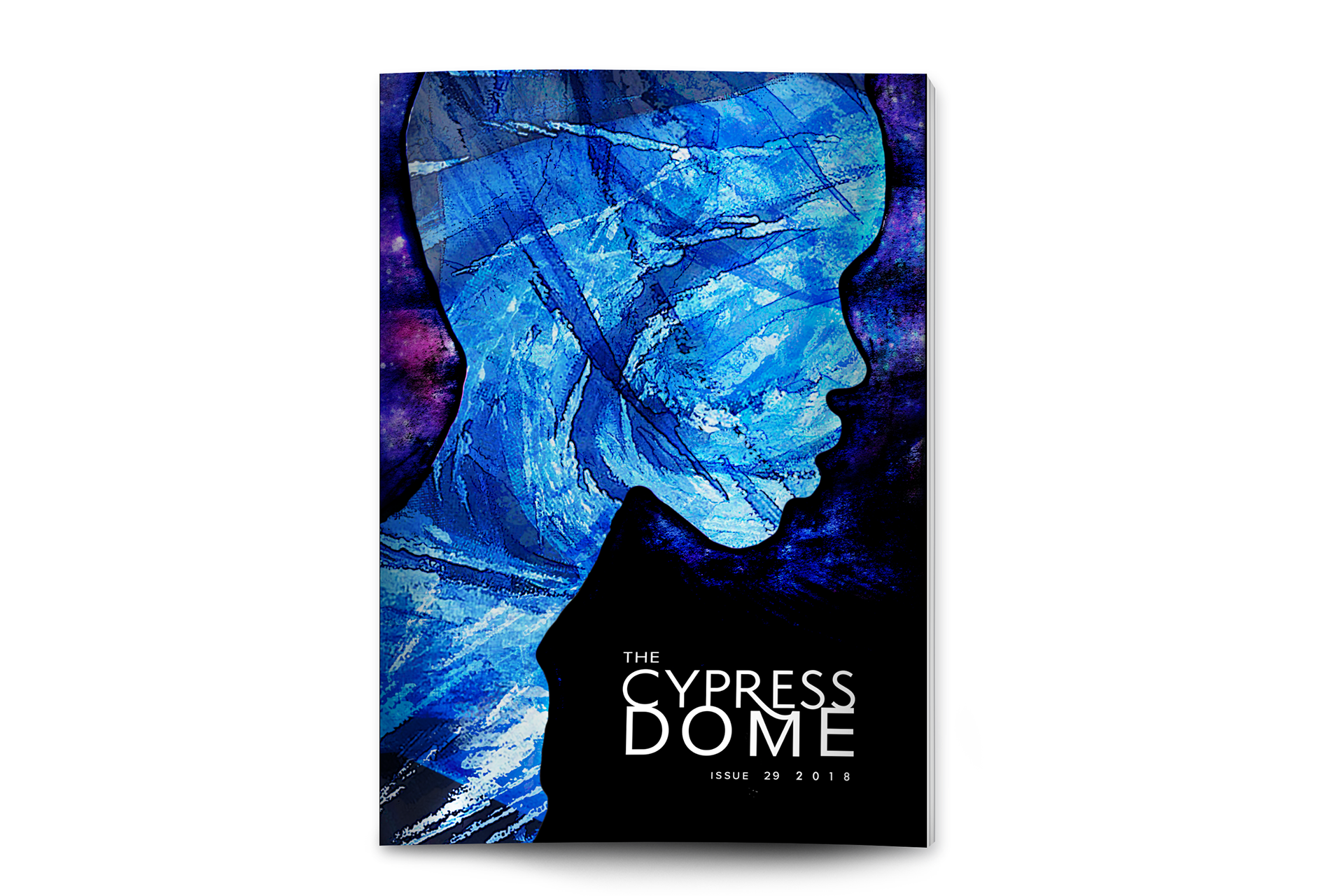 The University of Central Florida's literary society, the Cypress Dome, publicizes a collection of student writing and art annually. 
The 2018 edition sports our design on the cover, and through out the layout. Combining several students' work, this image represents the turmoil they may navigate to find those few truly good ideas deep with-in the mind. 

The layout draws attention to the abstract textures through the contrast of geometric shapes and typography.